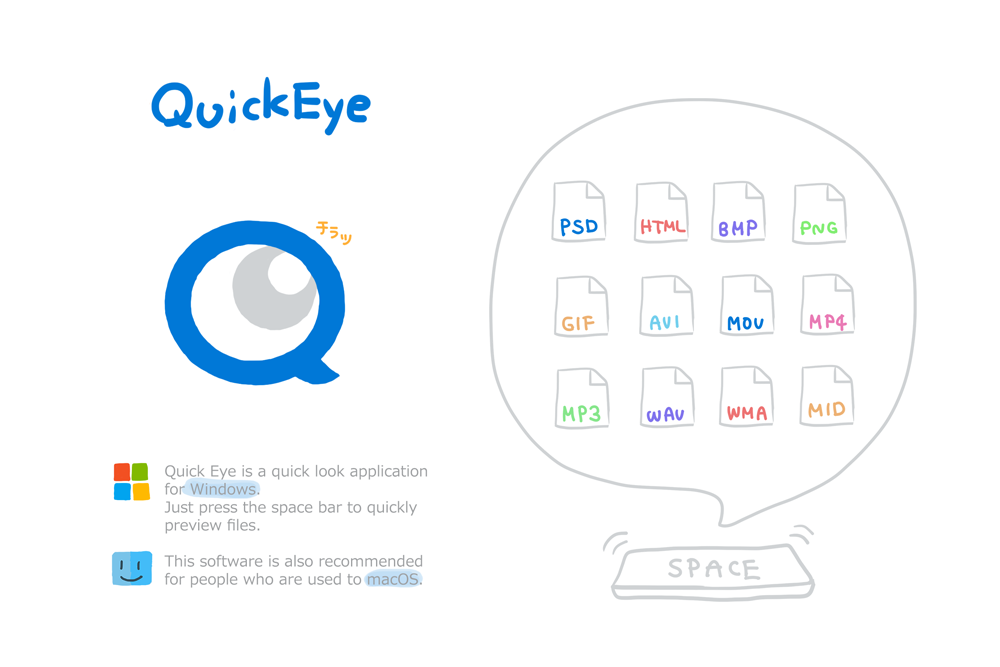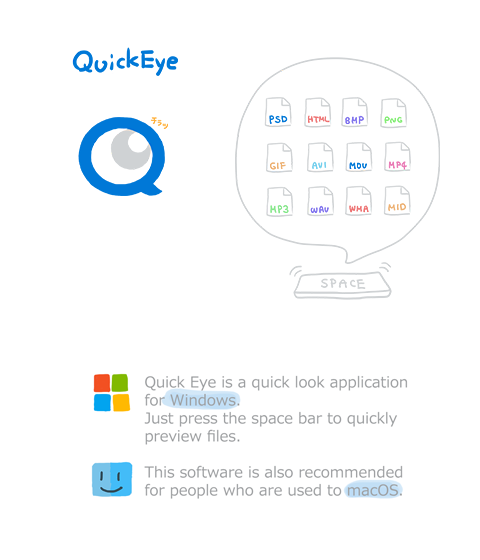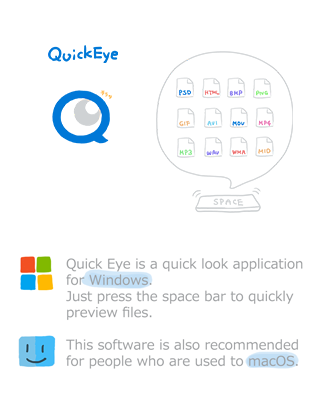 High-speed preview

Quick Eye is a file previewer that cuts down on unnecessary tasks to preview files at a fast speed. This alleviates the need to spend time starting each application just to see the content of a file. Quick Eye is mostly written in C++, run very quickly and consume minimal resources.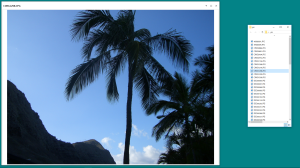 Support many file types

Quick Eye supports many different file types including image, video, audio, and text files. In addition to the embedded Windows preview handler and Quick Eye's original preview functions, you can add more supported formats by loading the Susie Plug-in (both 32-Bit and 64-Bit).